Black Lamparfum with Refill
Catalytic lamp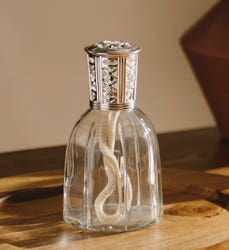 Place the Lamparfum on a stable surface, away from any heat sources, and remove both caps.
Pour 1/3 of the refill liquid (approx. 165 ml) into the Lamparfum using the funnel and being careful not to overfill it.
During first use, place the wick and metal cap in position and wait 2-3 hours for the wick to be sufficiently soaked with the fragrance.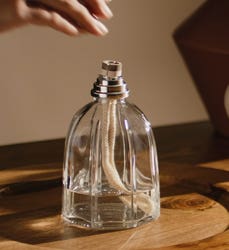 Remove the metal cap and light the burner of the Lamparfum.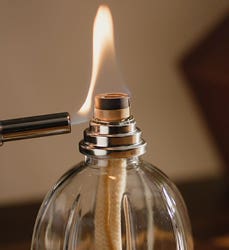 Leave the burner ignited for a few minutes. Wait until the flame has dwindled and then blow from a safe distance to extinguish it completely.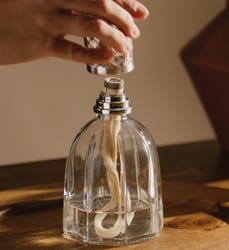 Place the perforated cap on the Lamparfum as protection from the hot burner and leave it scent the selected environment from 20 to 60 minutes depending on your needs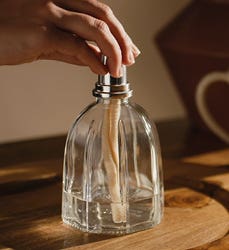 To turn it off, place the metal cap back on the catalytic wick, taking care not to touch it.
Black Lamparfum with Refill
The timeless elegance of the black glass Lamparfum by Dr. Vranjes Firenze not only adds a touch of contemporary design to any environment, but also allows you to eliminate odors and scent spaces quickly.
Fragrance gift on all orders above €100

Complimentary sample with every order

Free shipping on all orders above €120