Find the store closest to you
Store Locator
To truly experience Dr. Vranjes Firenze,
step inside our scented world by visiting one of our stores.
Flagship stores
We are present in 60 countries worldwide, with 12 flagship stores in Italy and 600 authorized dealers worldwide.
Discover our Made in Florence creations closer to home by finding a store near you.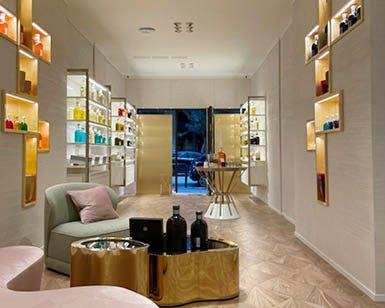 Bari
Via Nicolò Putignani, 52/A
Mon: 16:30 - 20:30
Tue - Sun: 10:00 - 13:30 | 16:30 - 20:30
December 2nd - 7th: 10:00 - 13:00 | 16:00 - 20:00
December 8th- 23rd: 10:00 - 14:00 | 16:00 - 20:00
December 24th: 10:00 - 18:00
December 31st: 10:00 - 13:30
January 2nd: 16:30 - 20:30
December 25th- 26th, January 1st: closed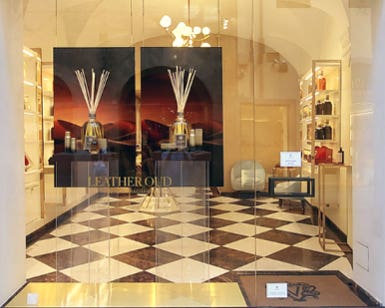 Firenze – Vigna Nuova
Via della Vigna Nuova, 30/R
Mon - Sun: 10:30 - 14:00 | 15:00 - 19:00
December 1st - 24th: 10:30 - 19:00
December 31st: 10:30 - 15:00
January 2nd: 15:00 - 19:00
December 25th - 26th, January 1st: closed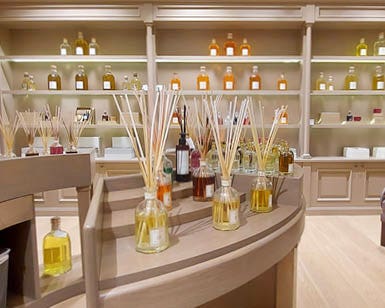 Firenze – San Gallo
Via San Gallo, 63 R
Mon: 15:00 - 19:00
Tue - Fri: 10:30 - 13:30 | 15:00 - 19:00
Sat: 10:30 - 14:00 | 15:00 - 19:00
Sun: closed
December 24th: 10:30 - 18:00
December 31st: 10:30 - 13:00
January 2nd: 15:00 - 19:00
December 25th - 26th, January 1st: closed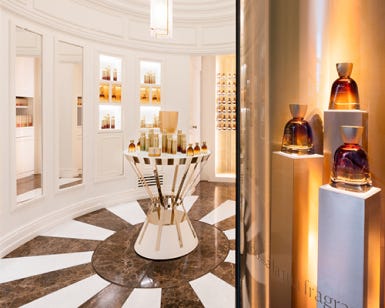 Firenze – Spada
Eau De Parfum & Scented Body Care
Via della Spada, 9/R
Mon - Sun: 10:30 - 14:00 | 15:00 - 19:00
December 24th: 10:30 - 18:00
December 31st: 10:30 - 15:00
January 2nd: 15:00 - 19:00
December 25th - 26th, January 1st: closed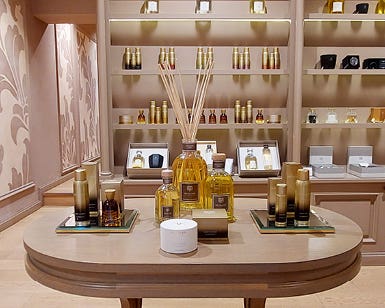 Firenze – Borgo La Croce
Borgo la Croce, 44 R
Mon: 15:30 - 19:00
Tue - Sat: 10:30 - 14:00| 15:00 - 19:00
Sun: closed
December 8th - 24th: 10:30 - 19:00
December 31st: 10:30 - 15:00
January 2nd: 15:00 - 19:00
December 25th - 26th, January 1st: closed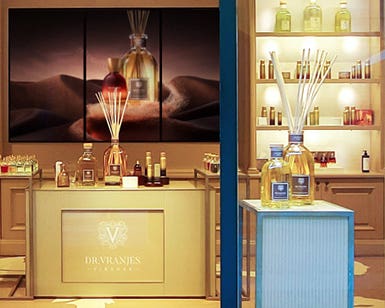 Milano
Via Fiori Chiari, 24
Mon - Sun: 10:30 - 18:00
December 24th: 10:30 - 18:00
December 31st: 10:30 - 15:00
January 2nd: 15:00 - 19:00
December 25th - 26th, January 1st: closed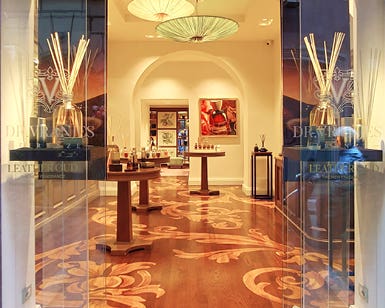 Roma
Via Vittoria, 63
Mon - Sun: 11:00 - 14:00 | 14:30 - 19:00
December 24th: 11:00 - 14:00 | 14:30 - 17:00
December 31st: 11:00 - 15:00
January 2nd: 15:00 - 19:00
December 25th - 26th, January 1st: closed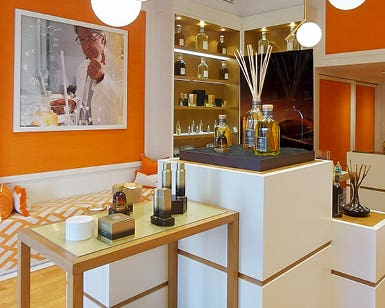 Forte dei Marmi
Via Padre E. Barsanti, 10 / E
Mon - Fri: 10:00 - 13:00 | 15:30 - 19:30
Sat - Sun: 10:00 - 19:30
December 8th: 10:00 - 19:30
December 24th: 10:00 - 18:00
December 27th -30th: 10:00 - 13:00 | 15:30 - 19:30
December 31st: 10:00 - 13:00
January 2nd: 15:30 - 19:30
December 25th- 26th, January 1st: closed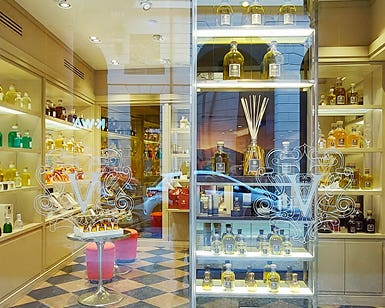 Bologna
Via Farini, 9/D
Mon - Fri: 10:30 - 14:00 | 15:00 - 19:30
Sat: 10:30 - 19:30
Sun: 10:30 - 14:00 | 15:00 - 19:30
December 10th and 17th: 10:30 - 19:30
December 24th: 10:00 - 18:00
December 31st: 10:30 - 15:00
January 2nd: 15:00 - 19:00
December 25th - 26th, January 1st: closed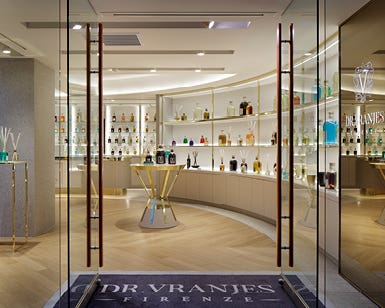 Tokyo
1F, 1-34-26 Ebisu-Nishi, Shibuya-ku, Tokyo 150-0021
Mon - Sun: 11:00 - 19:00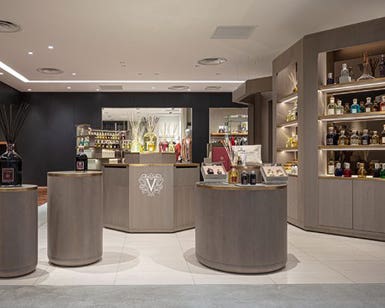 Osaka
Shinsaibashi PARCO 3F, 1-8-3 Shinsaibashisuji, chuo-ku, Osaka city, Osaka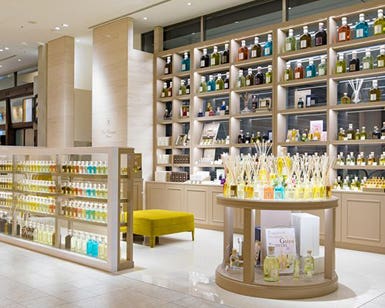 Nagoya
Takashimaya gate tower mall 2F 1-1- 3 Meieki Nakamura-ku Nahgoya-shi Aichi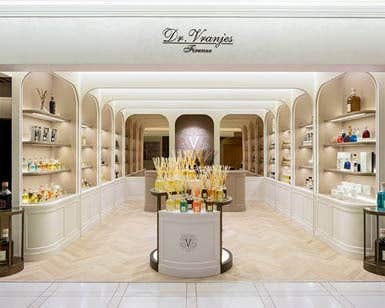 Marunouchi
Shin-Marunouchi Building 3F 1-5-1 Marunouchi Chiyoda-ku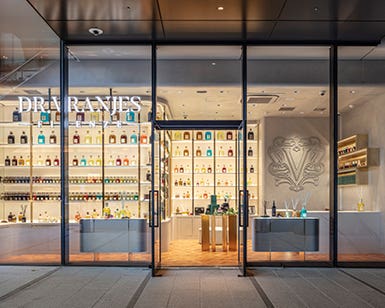 Fukuoka
Fukuoka Daimyo Garden City Biosquare 1F
2-6-50 Daimyo, Chuo-ku, Fukuoka-shi, Fukuoka, 810-0041
Dubai
Dubai Mall - Downtown Dubai - Dubai - United Arab Emirates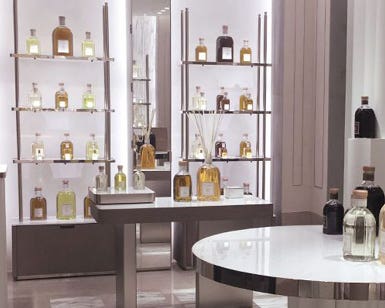 Kuwait City
The Avenues Mall - Ghazali Street, Al-Rai- 5th Ring Road