Entering the world of Dr. Vranjes Firenze fragrances means diving into distinctive, one-of-a-kind scents capable of shaping the most important moments of your life.
Our Identity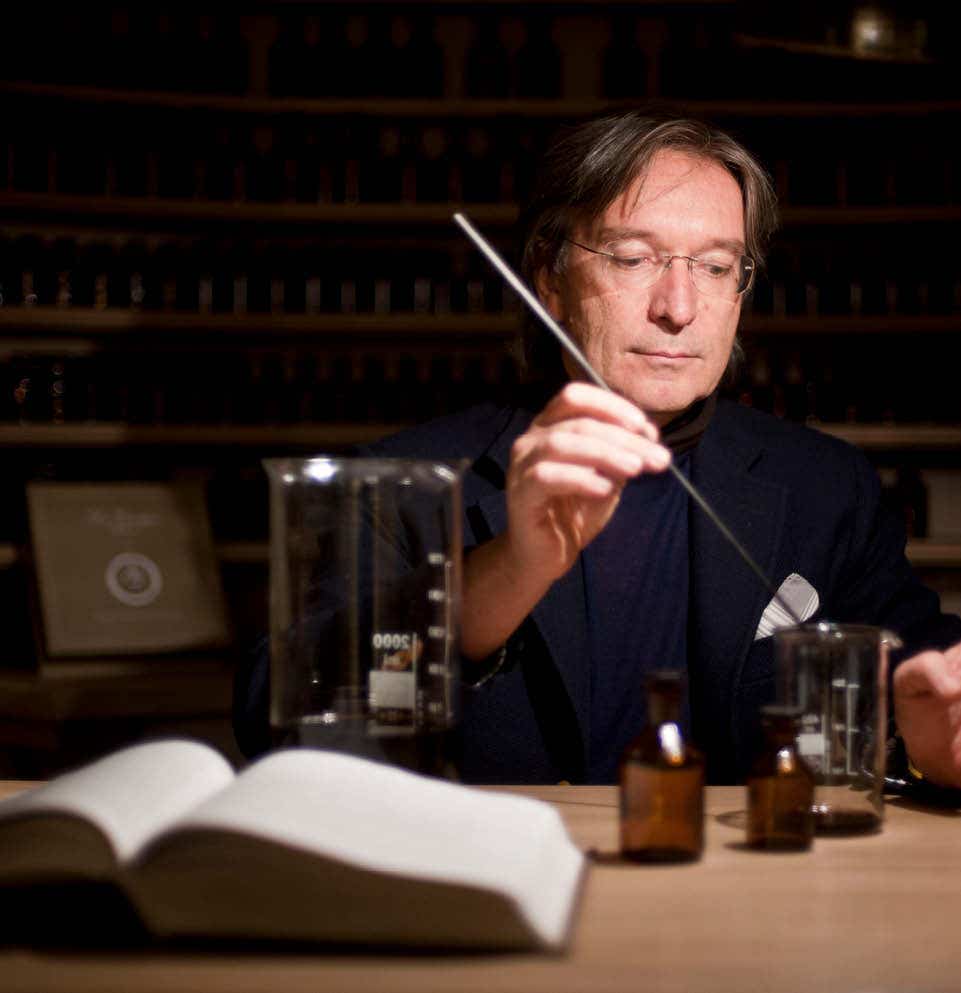 Florentine Heritage
Craftsmanship & Artistic Perfumery
Since the very beginning of his research, Dr. Paolo Vranjes's ambition has always been to create unique and unpredictable olfactory journeys.
For more than 40 years, Dr. Vranjes Firenze has succeeded in encapsulating the elegance of Florence, its tradition of craftsmanship, and the art of perfumery in a bottle, offering a multi-sensory approach to life through scents for the home and for personal beauty.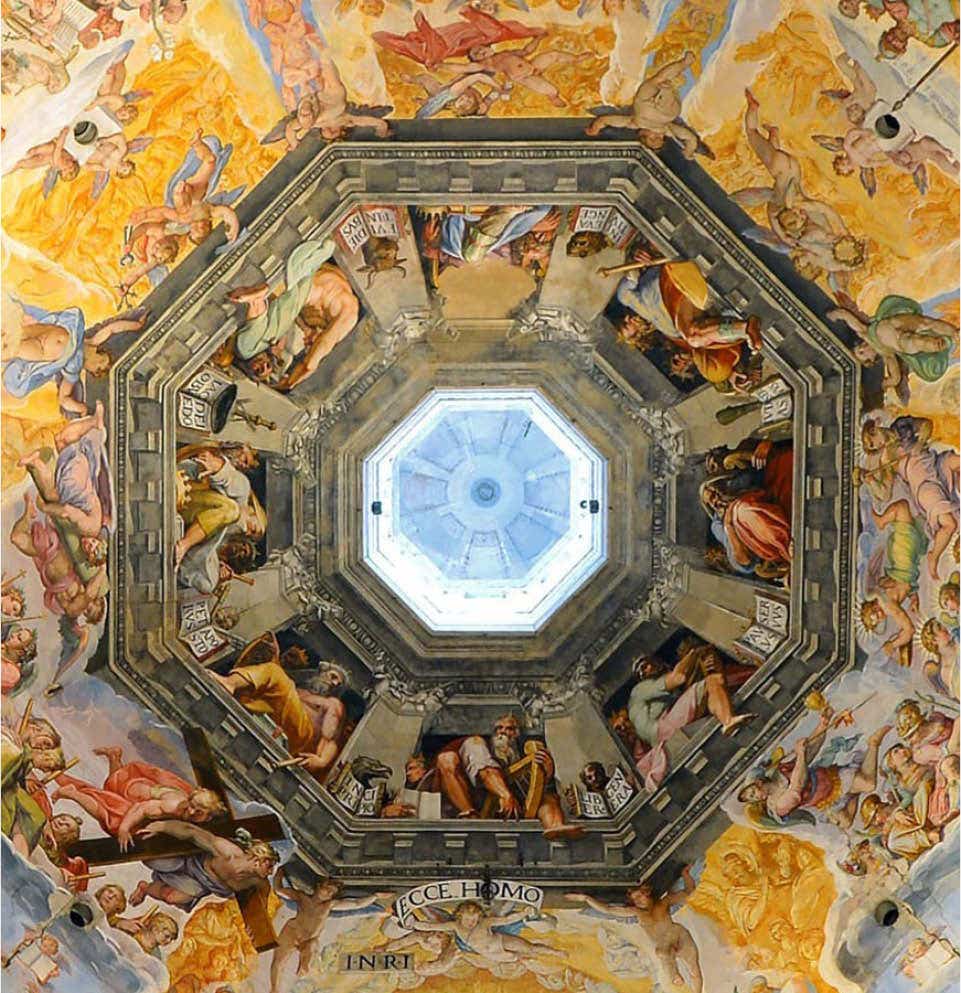 Iconic
Two names synonymous with art and experience, joined together in a unique and unbreakable bond: this is the timeless relationship between Dr. Vranjes Firenze and the city of Florence.
Florence is the muse, the cradle of creative innovation, setting the design of the Florentine company's products apart. The design of each fragrance bottle, diffuser and candle is inspired by the iconic Duomo of Florence, and each Dr. Vranjes Firenze product is handcrafted in Tuscany.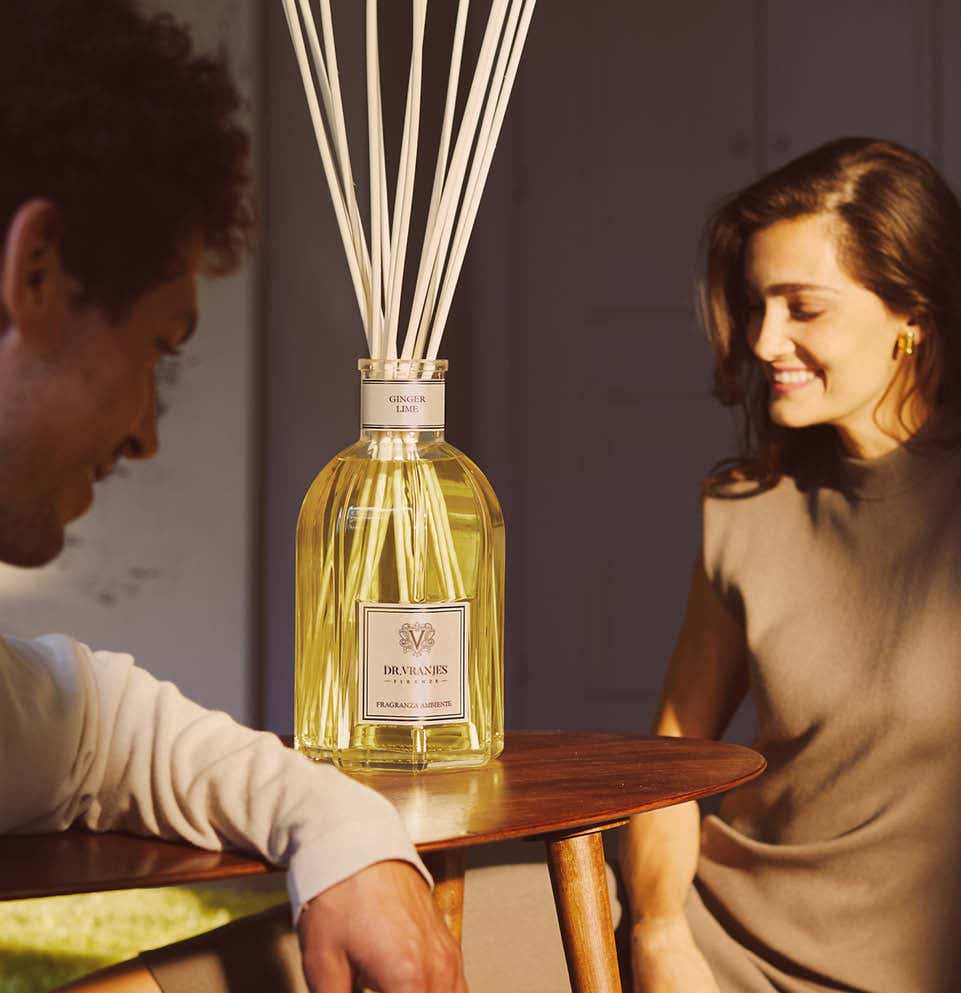 Timeless Elegance
Unique Scents & Italian lifestyle
Each Dr. Vranjes Firenze fragrance is infused with the pleasures of the Italian lifestyle. A touch of contemporary elegance and warmth that radiates feelings of well-being wherever you are, at any time of day. With its products, Dr. Vranjes Firenze invites you to discover the endless nuances of a country rich in history, art and beauty. An invaluable experience to enjoy privately or in the company of those you love.
Story
40 years of scented emotions
From the passion and talent of a man on a mission to capture olfactory emotions, a refined and world-renowned fragrance collection embodying the Italian lifestyle was born. Retrace the milestones and let yourself be inspired by this unique story.
1983
Antica Officina del Farmacista
Anna Maria and Paolo Vranjes founded the Antica Officina del Farmacista in Via San Gallo in Florence.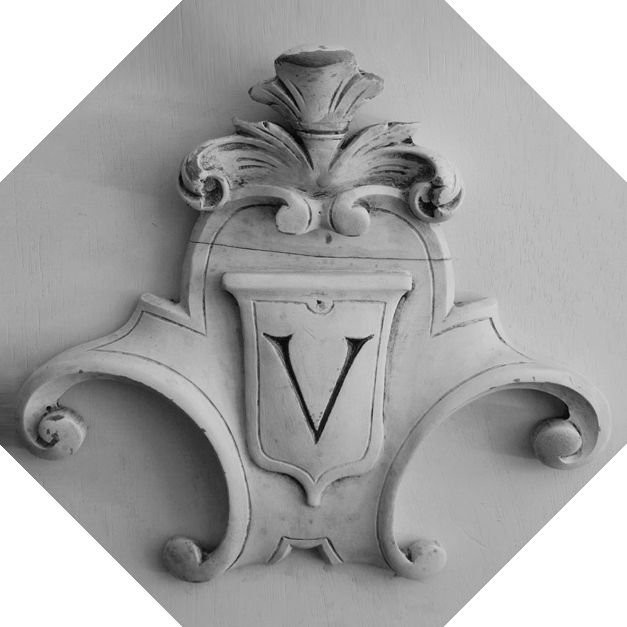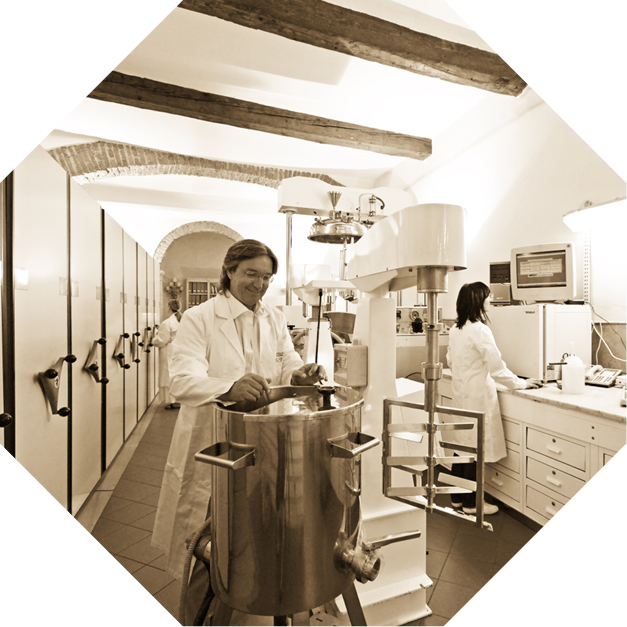 1984
Cosmetics & Spa Treatments
After studies in chemistry, pharmacy and cosmetology, Dr. Paolo Vranjes works alongside leading Italian cosmetologists and creates beauty treatments for luxury wellness centres.
1988
Creazione della 1° fragranza ACQUA
1993
Creazione per celebrare 10 anni di storia AMBRA
1999
Rosso Nobile is born
After years of cultivating a passion for creating perfumes, Dr. Paolo Vranjes launches Rosso Nobile, a fragrance that established the brand's success in Italy and around the world.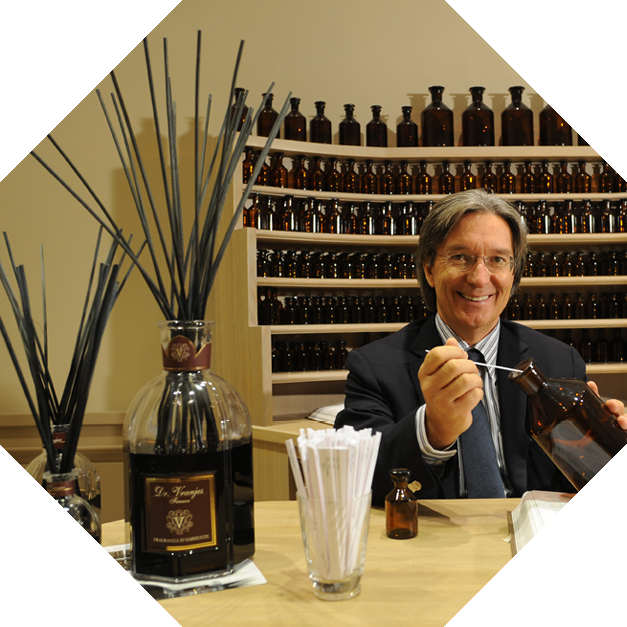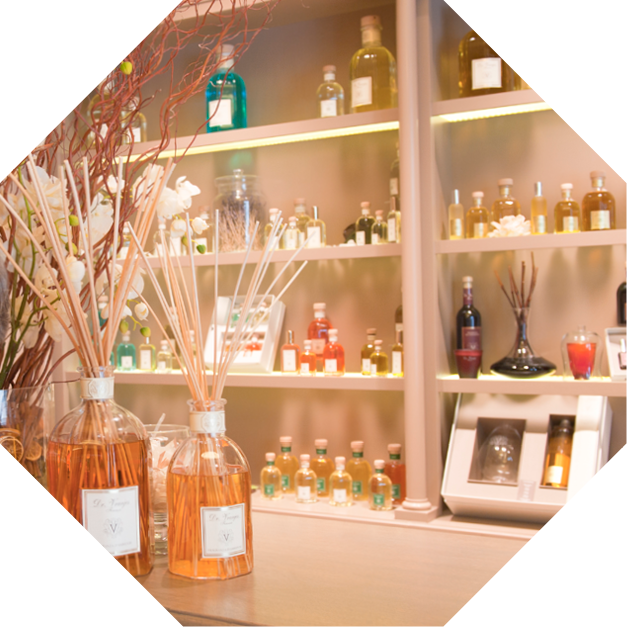 2000
New Olfactive Décor Accessories
Dr. Paolo Vranjes makes olfactory decoration his art. In addition to the room diffuser, he creates new objects for furnishing and perfuming: car sprays, candles and catalytic lamps.
2003
Creazione per celebrare 20 anni di storia GINGER LIME
2008
Dr. Vranjes Firenze is born
The brand grows and the company becomes Dr. Vranjes Firenze. The octagonal shape of the dome of the cathedral in Florence becomes the seal of excellence for all the décor objects, enhancing their unique style and iconic design.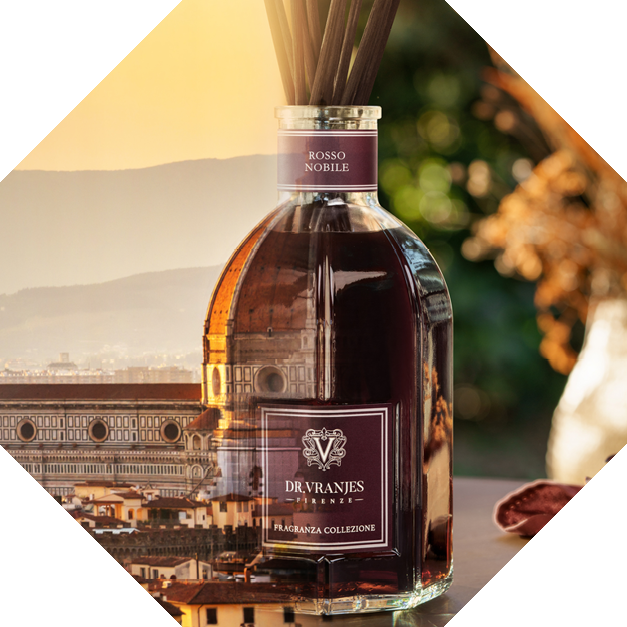 2013
Creazione per celebrare 30 anni di storia OUD NOBILE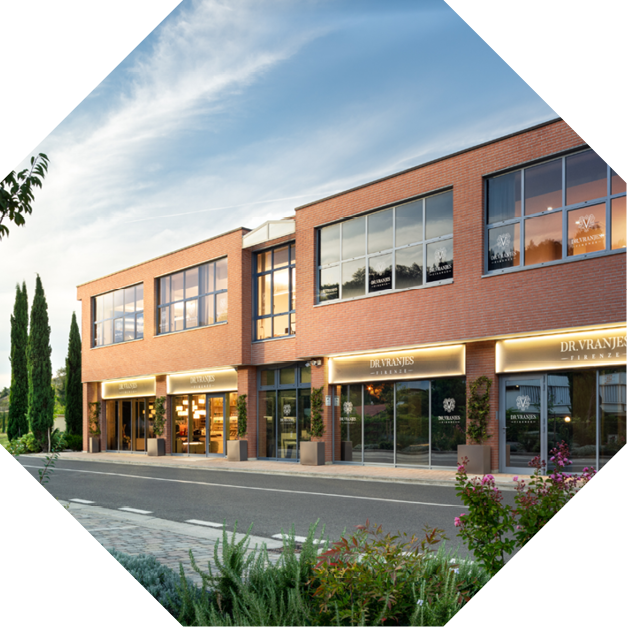 2017
Financial partnership
The private equity fund BlueGem supports the Vranjes family in managing the company to accelerate its growth and expansion internationally.
2018
Creazione per celebrare i 35 anni di storia GIGLIO DI FIRENZE
2022
New Eau de Parfum is born
Having achieved excellence in ambient perfumery, on the threshold of Dr. Vranjes Firenze's first 40 years of history, Master Perfumer Paolo Vranjes decides to undertake a new olfactory challenge by proposing a new Eau de Parfum collection.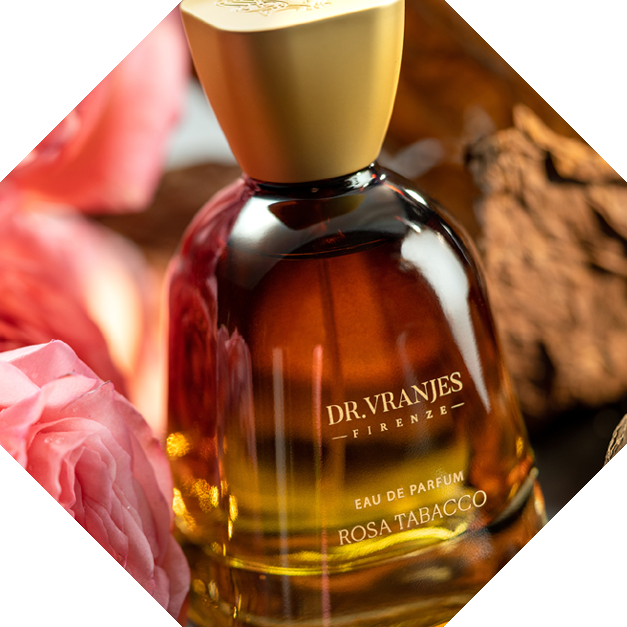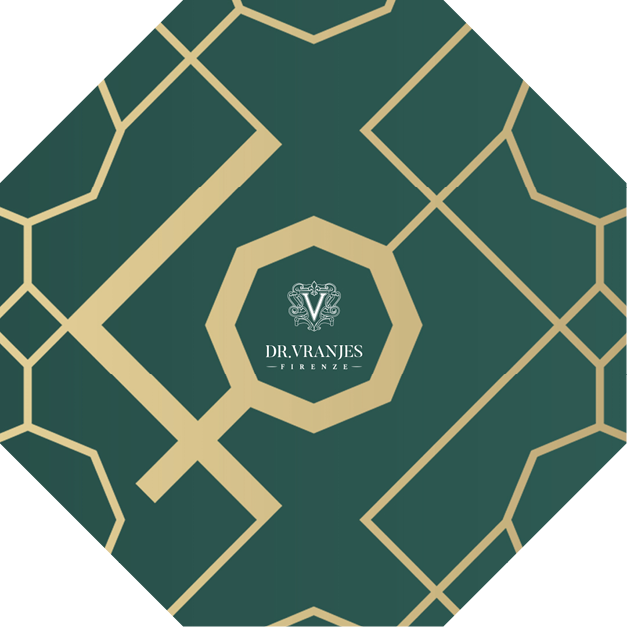 2023
40 years of passion
Fruit of the successes of a close-knit and commendable team, this year represents a springboard for our future projects. Aware promoters of the beauty Made in Florence, we continue to promote enchantment and a fragrant lifestyle, grateful for the trust shown to us by our loyalists and new enthusiasts all over the world.
Incontra il maestro profumiere
Quella di Dr. Vranjes Firenze è una storia che si intreccia in maniera indissolubile con il percorso del Maestro Profumiere Paolo Vranjes. Per questo, chi se non lui, può raccontare al meglio la sua storia e quella delle essenze uniche che contraddistinguono i prodotti profumati che portano il suo nome? Conosci più da vicino il Dr. Paolo Vranjes in questa intervista.